Photo Fringe 2020: Launch Party Zoom 6pm, 3 October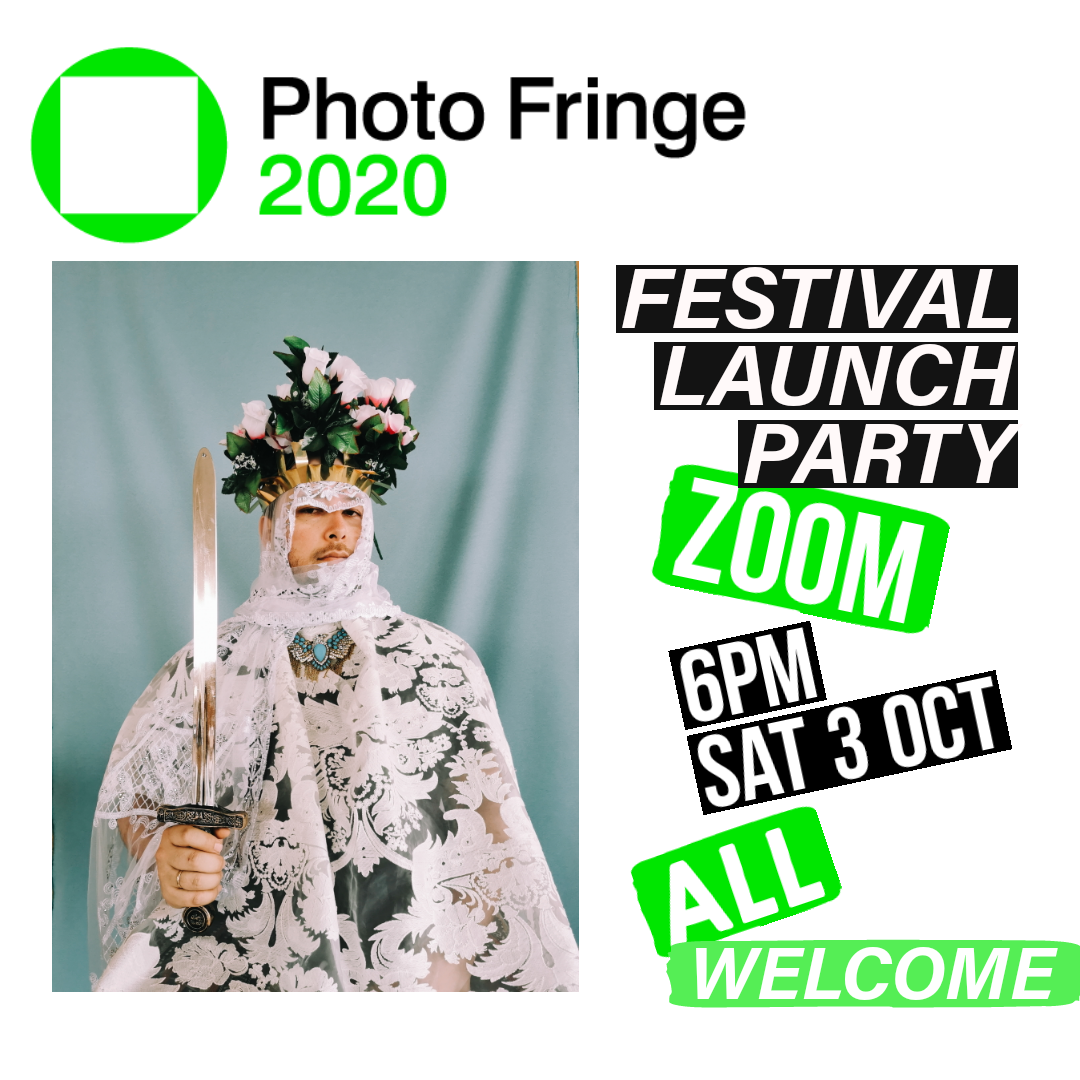 Please raise a glass of something special and celebrate the launch of our biggest ever Photo Fringe with us.
The ninth edition of our open platform photography festival is a call to action: to take photos and to make a difference; to make art and communicate our place in the world through it; to use photography to make change; to develop new ways of seeing together.
When we launch, you'll be able to explore over 150 self-curated online exhibitions, alongside presentations of work we've selected from our recent OPEN20 calls. During October these selections and over 20 Photo Fringe exhibitions will be found in galleries, pop-up venues and outdoor installations across Brighton & Hove and along the coast to Worthing.
During our launch party on Zoom, we'll be sharing a whistle-stop tour of some of our shows, introducing new team-members, enjoying a performance by our OPEN20 SOLO winner Studio Lenca, revealing details of how you can take part in our new Instagram project with Leap then Look and offering a taste of more events in store for October.
We're looking forward to seeing you! If you can join us, please register your RSVP with the button below.
Photo Fringe is open to all and everyone's invited.
CLICK HERE FOR ZOOM REGISTRATION
[ABOVE]
© Studio Lenca, El Historiante en Blanco, from the series Los Historiantes, 2019.
Photo Fringe OPEN20 SOLO winner